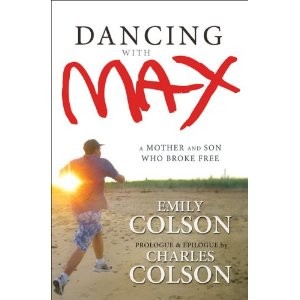 This is the true story of Emily Colson,          a single mother who, with knees trembling and hunor in tact, persevered and triumphed over life's toughest obstacles. This is also the story of her son, Max, who is diagnosed with autism. He is a young man who struggles to speak, a young man some professionals deemed a waste of time. A young man with a gift.
Journey with Emily as she takes you from her darkest days of pain to her adventure through life. And Max becomes the tour guide, shining light on all of us. His resilient spirit has even unravelled the thinking of the brightest minds, including his own grandfather, Chuck Colson.
In Dancing with Max, Chuck Colson, in his most personal writing since Born Again, shared as a father and grandfather. It is a tender side we rarely saw, something brought out by Max. As Emily recalls her experiences, we discover that Max's disability does not so much define who he is, but reveals who we are.
This is the story that will inspire you to "get up and live," to break free of the barriers that threaten to constrict your life. And this is the young man who will capture, even change, your heart.
Dancing with Max, Zondervan 2010, given a starred review by Publishers Weekly, has been awarded Literary Work of the Year by the Autism Society of America.
Click here to find the book on Amazon.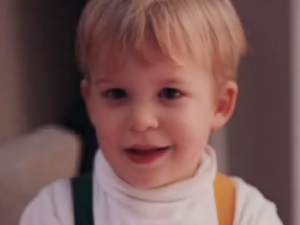 Click here to watch a three minute video of Emily and Chuck Colson, and Max.